How to Request a Verizon Number Transfer PIN: A Detailed Step-by-Step Guide
Do you want to keep your Verizon phone number but move to a different service provider? The process begins with the request for a Verizon Number Transfer PIN.
This manual walks you through the process of requesting a Verizon Number Transfer PIN, guaranteeing a smooth and effective transfer of your phone number.
Just stick to the outlined procedure and you should be fine.
1.) Contact Verizon Customer Service
Get in touch with Verizon's support staff to request a Number Transfer PIN. The following methods will get you in touch with them:
a. Dial Verizon's customer service phone number: [1-877-596-7577].
b. Visit Verizon's official website
2.) Provide Account Information
If you need to speak with Verizon's support team, have the following details about your account ready:
a. Verizon account number: Locate this on your billing statement or online account.
b. Current phone number: Provide the number you wish to transfer.
c. Any additional relevant details: Be prepared to provide any necessary information requested by the customer service representative.
3.) Request a Number Transfer PIN
Call customer care and ask for a PIN to use when switching your phone number. Do as they say and listen to their advice throughout.
They will direct you through all the required procedures and safety checks.
4.) Verify Your Identity
Verizon may request identification verification in order to protect your account and personal data. This procedure verifies that the PIN request is coming from an authorized source.
You can count on any of the following methods of ID verification:
a. Providing personal information: Be prepared to share details such as your name, address, and account-specific information.
b. Answering security questions: Respond to specific security questions associated with your Verizon account.
5.) Receive the Number Transfer PIN
After verifying your identity, the service professional will provide you the PIN to transfer your phone number. Here are the several ways in which you can obtain the PIN:
a. Over the phone: The representative will share the PIN verbally during the call.
b. Email delivery: They may send the PIN to your registered email address.
c. Online account access: Instructions will be given on how to retrieve the PIN through your online Verizon account.
6.) Note the PIN for Future Use
Following receipt of the Verizon Number Transfer PIN, please take the following precautions:
a. Write it down: Record the PIN in a secure place, such as a notebook or password manager.
b. Save it digitally: Create a digital copy of the PIN and store it in a secure location on your computer or smartphone.
c. Memorize it: If you prefer not to rely on physical or digital records, memorize the PIN for easy recall when needed.
Conclusion
To keep your Verizon phone number when moving carriers, you'll need to request a Verizon Number Transfer PIN.
You can complete a request by following the aforementioned steps in the order presented. If you want the latest and greatest information, be sure to check in with Verizon's official customer support channels or website.
The Verizon Number Transfer PIN can be requested with complete confidence after reading this comprehensive tutorial.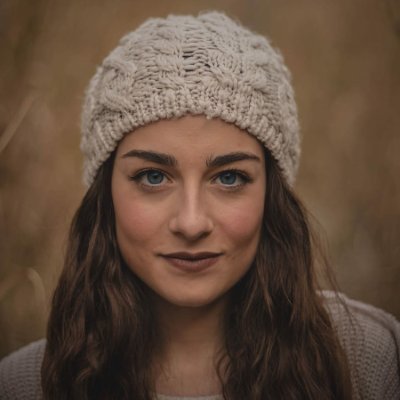 I am a dedicated tech journalist who spends my time extensively researching the latest tech trends, with a particular focus on mobile phone technology. My passion lies in delving deep into the ever-evolving world of smartphones, uncovering cutting-edge features, advancements, and industry developments. Read more about me here, or get in touch in Twitter.