How to Start a Text Conversation with a Stranger
Have you ever wanted to start a text conversation with a total stranger but weren't sure where to start?
It can be intimidating to start a text conversation, but with the appropriate strategy, you can establish a genuine relationship.
These pointers and sample texts will assist you in breaking the ice and beginning a stimulating conversation, whether you met someone at an event, through a mutual acquaintance, or accidentally found their contact information.
Here is step by step:
1.) Introduce Yourself and Remind Them How you Met
"Hi [Stranger's Name], I'm [Your Name]. We met at [Event/Location] last week. It was great chatting with you. How have you been?"
2.) Text a Joke to Break the Ice
"Hey [Stranger's Name], I heard a hilarious joke today and thought I'd share it with you: [Insert Joke]. Hope it brings a smile to your face!"
3.) Send a Meme or GIF
"Hi [Stranger's Name], I stumbled upon this meme and couldn't help but think of you. It perfectly captures [Shared Interest]. Check it out [Insert Meme or GIF]."
4.) Ask Them for an Opinion or Suggestion
"Hey [Stranger's Name], I'm trying to decide between two restaurants for dinner tonight. Which one would you recommend: [Option A] or [Option B]? I value your opinion!"
5.) Ask If They Have Fun Plans Ahead
"Hi [Stranger's Name], any exciting plans on the horizon? I'm looking for some inspiration for the weekend. Let me know if you have any suggestions!"
6.) Reference Something the Person Likes
"Hey [Stranger's Name], I saw your post about [Interest/Hobby] on social media. It looks fascinating! I'd love to hear more about it. Care to share?"
7.) Talk About What You Have in Common
"Hi [Stranger's Name], I recently discovered that we both enjoy [Shared Interest]. I'm curious, how did you get into it? Any recommendations?"
8.) Give Them a Unique Compliment
"Hey [Stranger's Name], I couldn't help but notice your incredible sense of style in your pictures. You always seem to put together the most fashionable outfits!"
9.) Ask Them for Info About an Upcoming Event
"Hi [Stranger's Name], I heard about [Upcoming Event] and thought it might be something you're interested in. Do you have any details or insider tips you could share?"
10.) Bring Up Non-Controversial Current Events
"Hey [Stranger's Name], have you been following the latest [Non-Controversial Topic]? I find it fascinating and would love to hear your thoughts on it."
11.) Ask Personal, Open-Ended Questions
"Hi [Stranger's Name], I'm curious about your journey. What inspired you to pursue [Interest/Career]? I'm always fascinated by people's stories."
12.) Example Questions to Ask a Stranger Over Text
What's one thing on your bucket list that you're determined to achieve?
If you could have any superpower, what would it be and why?
What's the most memorable trip you've ever taken? Why was it so special?
What's your favorite book or movie recommendation?
If you could meet any historical figure, who would it be and what would you ask them?
Last Words
It can be exciting to start a text chat with a stranger, but remember that you should always be polite and kind. Evaluate their answer and modify your strategy as necessary.
You're prepared to start meaningful discussions and form new connections with strangers after reading these guidelines and sample texts.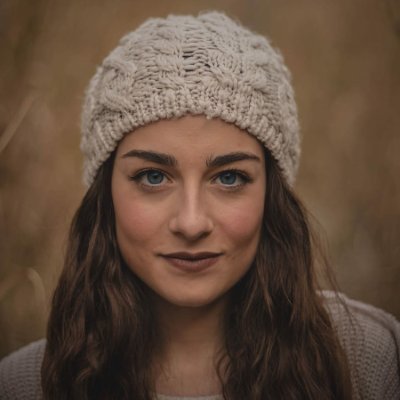 I am a dedicated tech journalist who spends my time extensively researching the latest tech trends, with a particular focus on mobile phone technology. My passion lies in delving deep into the ever-evolving world of smartphones, uncovering cutting-edge features, advancements, and industry developments. Read more about me here, or get in touch in Twitter.