Texting with Good Etiquette
Maintaining good etiquette when texting is crucial for effective communication.
One important aspect of texting etiquette is the frequency of your messages. Sending too many texts can be overwhelming and annoying for the recipient.
It's also important to consider the timing of your texts, as sending messages late at night may be inconvenient or disruptive.
Additionally, it's important to pay attention to the tone of your texts and choose your words and emojis carefully.
Using too many emojis or slang can make your message seem insincere or casual, so it's best to use them sparingly.
If you do need to send a text late at night, it's considerate to apologize for any potential inconvenience.
By following these guidelines, you can ensure that your texts are respectful and well-received by the recipient.
Tips to Get the Most Out of Texting
Texting is a convenient and efficient way to communicate and stay connected with others, but it can also be a distraction if not used effectively.
To get the most out of your text conversations, it's important to consider the content of your messages and whether they are appropriate for the situation.
Texting is not limited to phone calls and simple messages; you can also send photos and other media content, such as GIFs, to add variety and interest to your conversations.
In the past, text messaging was a popular form of communication because it was a cheap alternative to other forms of communication such as phone calls or emails.
However, with the rise of social media, the number of text messages sent has decreased by about 20% since 2013.
Despite this decline, texting remains a useful tool for staying in touch with friends and family, and following these tips can help you get the most out of your text conversations.
What You Need to Know about Texts in the Digital Age?
In the digital age, texting has become a quick and convenient way to communicate with people all around the world.
It has helped to create a globalized society where we can easily stay in touch with friends and family even when we are not physically present.
As texting becomes more prevalent, it's important for people to be aware of the appropriate way to use this form of communication.
This includes considering the content of your texts and whether they are appropriate for the situation, as well as the tone and language you use.
By understanding the proper etiquette for texting, you can ensure that your messages are well-received and respectful to the recipient.
When texting, it's important to consider the length and tone of your messages.
Short texts are often used for quick updates or notifications, while longer texts may be more appropriate for more in-depth conversations.
The tone of your text should also be considered, as informal language and emojis may be more appropriate for conversations with friends and family members.
In terms of the number of words to include in a text message, it's important to consider the person you're texting and the context of the conversation.
In general, it's best to keep texts concise and to the point, as long messages can be overwhelming or difficult to read on a small screen.
However, there may be situations where a longer message is appropriate, such as when you need to convey detailed information or have a more in-depth conversation.
Overall, it's important to find a balance and use good judgement when texting to ensure that your messages are clear and effective.
What to Say If Someone Doesn't Respond Back to You in a Conversation?
Texting is a popular way to have conversations and maintain relationships with others, but it's important to remember that not everyone will respond to your texts immediately.
There may be times when the person you are texting is busy or simply needs more time to think about their response.
In these situations, it's important to be patient and understanding. Instead of getting frustrated or annoyed, try to anticipate that there may be delays in communication and politely wait for a response.
You could also send a message acknowledging the delay, such as saying "I see you're offline" or "I understand if you're busy, no need to rush to reply."
By showing empathy and patience, you can help to strengthen your relationships and improve communication online.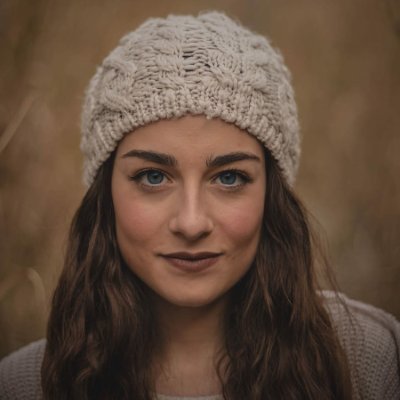 I am a dedicated tech journalist who spends my time extensively researching the latest tech trends, with a particular focus on mobile phone technology. My passion lies in delving deep into the ever-evolving world of smartphones, uncovering cutting-edge features, advancements, and industry developments. Read more about me here, or get in touch in Twitter.