How to Fix Lines on Tablet Screen?
Is your tablet screen plagued with vertical or horizontal lines? You're not the only one.
Similar issues have been reported by others as well.
In most cases, the app icons are blurred when there are white lines on a tablet screen.
As a result, users have difficulty using their tablets and are unable to access them properly.
The LCD, in combination with a damaged graphics processor and hardware component, is most likely the cause of these lines.
If you visit a service center, you can permanently resolve these annoying lines.
You can now identify and resolve these issues with some standard troubleshooting practices.
Step-by-step instructions about how to fix lines on the tablet screen are provided in this post.
Keep reading.
Before Fixing Lines on Tablet Screens, What Do You Need to Do?
Make sure you are taking the necessary steps to ensure your tablet's data is safe before you attempt to remove those lines.
When these lines are removed, sometimes data is lost as a result.
To avoid further damage to your tablet screen, follow these steps before you begin.
Backup all the files and apps on your tablet first so you don't lose any data.
A USB cable, WiFi connection, Bluetooth connection, or a Google account can help you backup your tablet data.
Moreover, you can store files or data from your tablet on the SD Card.
4 Steps to Fix Lines on a Tablet Screen?
1.) Ensure that the Tablet is Restarted
You can fix a tablet's problem by simply restarting it if there is a minor glitch.
Restart your device – some devices require you to press and hold the power button before a restart or reboot appears, while others require you to hold down the volume key.
2.) Second, Cycle the Battery of your Tablet
It works for some tablet users to eliminate the lines – you might also be able to do it.
Let your tablet drain to 0% after charging it to 100%. Once the battery is fully charged, repeat this process multiple times to remove the lines.
3.) Use Safe Mode on your Tablet
Trying the advanced methods next is the next step if none of the above options are successful.
Running the tablet in Safe Mode will tell you whether the lines are due to faulty software or apps.
Your tablet will only run preinstalled apps when running in Safe Mode. Therefore, it is clear that an app is responsible for the appearance of the lines.
Safe mode may be accessed differently depending on your tablet.
For more information about restarting your tablet in Safe Mode, consult your tablet's manual or browse the Internet.
In Safe Mode, the lines have disappeared due to a third-party application.
Check if the issue has been resolved by uninstalling your most recent applications in succession.
4.) Reset your Tablet to the Factory Settings
Try the most basic of methods – Factory Reset – if none of the above methods succeed. Almost any problem with software or apps can be fixed with this method.
With this method, all the files and apps on your tablet are erased and the tablet is reset to factory settings.
In most tablets, you can find the "Reset" option in the Settings app, e.g. Go to Settings >System >Backup and Reset (Rest of the options).
Set your tablet back to factory settings by following these steps.
Before you attempt this method, make sure you backup all your data on your tablet. The lines may still be visible, however.
A hardware failure is the most likely reason for the lines, so you should have your tablet repaired by a professional.
You may gently push your tablet screen down firmly before then. Perhaps the logic board and screen have separated.
Re-establishing the connection can be done by gently pressing on the screen.
Conclusion
An experienced service center or repairer may be able to help you if none of the methods above are successful.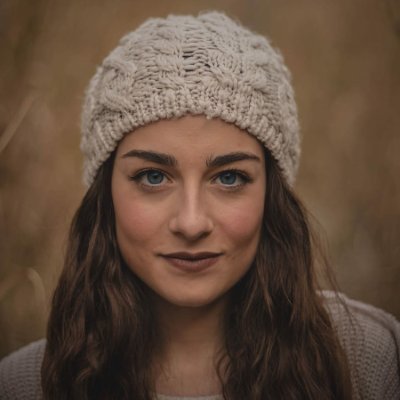 I am a dedicated tech journalist who spends my time extensively researching the latest tech trends, with a particular focus on mobile phone technology. My passion lies in delving deep into the ever-evolving world of smartphones, uncovering cutting-edge features, advancements, and industry developments. Read more about me here, or get in touch in Twitter.