How to Use Google Assistant to Read Text Messages on Android (Comprehensive Guide)
Google's virtual assistant, Assistant, may be downloaded on any Android device. It has several helpful features and functions that can be used in daily life.
It can read your text messages out loud, making it easy to keep up with your messages without having to use your hands.
To avoid missing out on any crucial messages, customers may have Google Assistant read them aloud with only a few simple voice commands.
How to Use Google Assistant to Read Text Messages on Android?
Make sure Google Assistant is set up on your Android smartphone. If you don't have it already, you can get it from the Google Play Store.
Launch the Google Assistant by either opening the app on your device or saying "Hey Google" or "OK Google."
To adjust your Assistant preferences, tap your profile photo or initials in the upper right corner of the screen.
Locate the "Assistant" submenu in the preferences menu and choose it.
Look for the "Phone" menu item and click "Voice Match."
To activate Google Assistant by voice, select the "Access with Voice Match" option and toggle it on.
To finish the setup procedure, follow any further prompts or instructions.
Command or Voice Prompt
You may have Google Assistant read your text messages aloud by saying "Hey Google, read my text messages" or "OK Google, read my messages."
Google Assistant will start reading your new messages aloud once you give it the appropriate voice command.
Saying "Hey Google, read my text messages from John" would tell Google to only read the messages from John.
When you tell Google Assistant to read you your new texts from a certain contact, it will do just that.
Additional Commands or Prompts Required for Reading Text Messages
Even while "Hey Google, read my text messages" will get Google Assistant going and reading your texts, you may further customize the experience with other voice commands.
Saying something like, "Hey Google, read my unread messages" or "Hey Google, read my messages from today" can help limit the number of messages read aloud by Google Assistant.
Personalization and Settings
When it comes to reading text messages, Google Assistant has a number of settings that may be adjusted to fit individual preferences.
The Google Assistant preferences on your Android device are where you'll find these tweaks. Among the customizable features are:
Reading Speed
Google Assistant can read at a speed that suits you, and you may change it. If you want to read more quickly or more slowly, this can assist.
Priority Contacts
Priority contacts can be set up in the Google Assistant settings. By doing so, Google Assistant will ensure that messages from these people are read quickly and efficiently.
Message Types
It's possible to tell Google Assistant to just read certain kinds of texts to you. You can set it to only read text messages, for instance, and ignore all other alerts.
Privacy and Security
The Google Assistant has privacy options to protect your messages from prying eyes.
When your device is locked, Google Assistant won't be able to read your messages, but you may disable this feature and others in the privacy settings.
If you want to get the most out of Google Assistant's text message reading feature, you should play around with these options and tweak them to your liking.
Additional Features
Google Assistant on Android devices has a number of text message-related features, including reading text messages. Some examples of these features are:
Reply to Messages
Google Assistant can be instructed to respond to a text message after it has been read.
Say "Hey Google, reply" and then continue with your message, and Google Assistant will respond automatically.
Initiate Calls
Google Assistant will automatically call the number in a text message. All you have to do is say "Hey Google, call" and then the person's name or number that you want to contact.
When it comes to organizing and interacting with your text messages, Google Assistant just got a lot more convenient and powerful with the addition of these functionalities.
Conclusion
You may have Google Assistant read text messages on your Android device by following the steps in this article and using the available customization options.
Google Assistant gives a handy way to manage your texts without picking up your phone, which is useful whether you like to read hands-free or need to stay current on the road.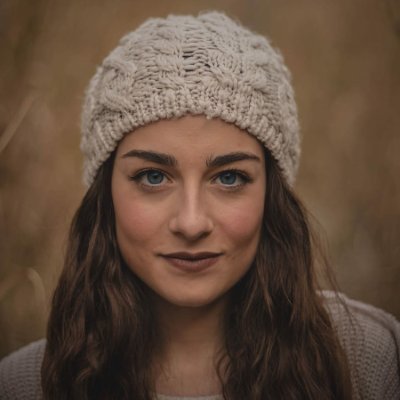 I am a dedicated tech journalist who spends my time extensively researching the latest tech trends, with a particular focus on mobile phone technology. My passion lies in delving deep into the ever-evolving world of smartphones, uncovering cutting-edge features, advancements, and industry developments. Read more about me here, or get in touch in Twitter.